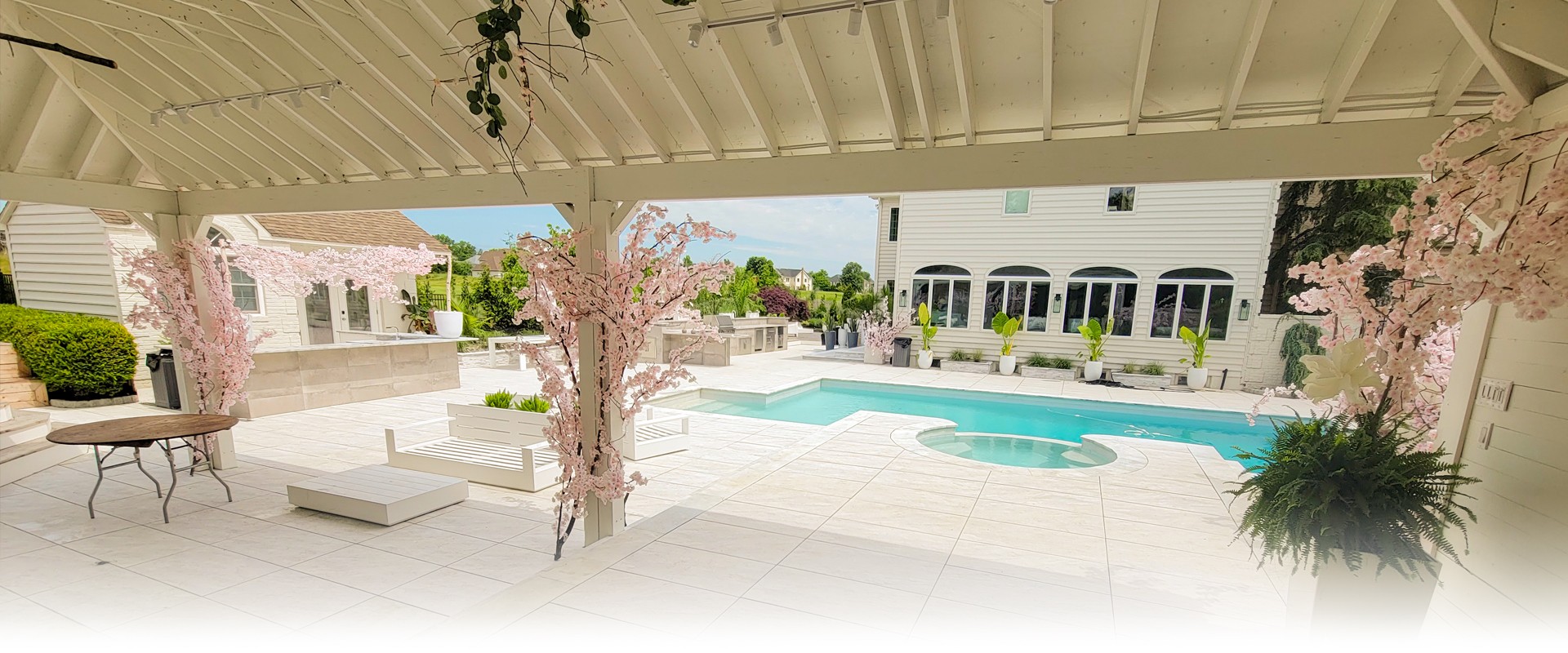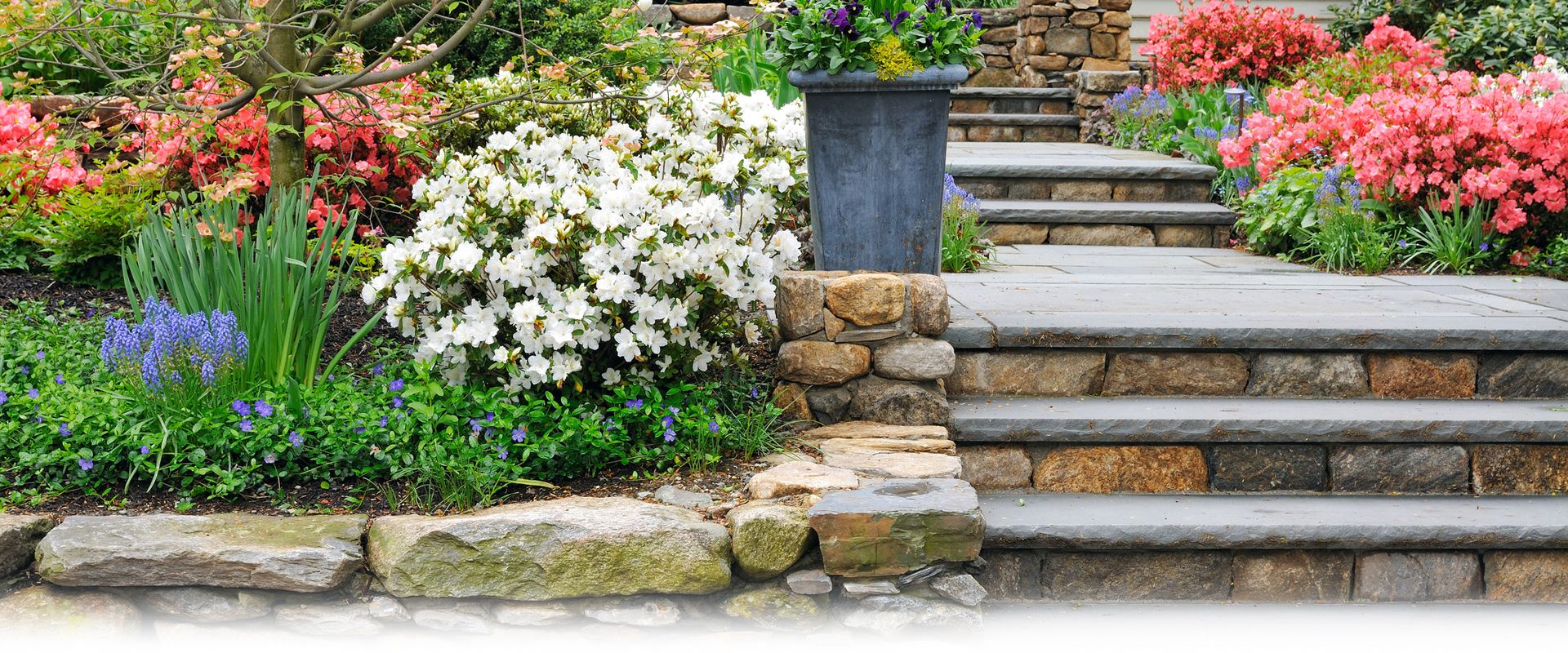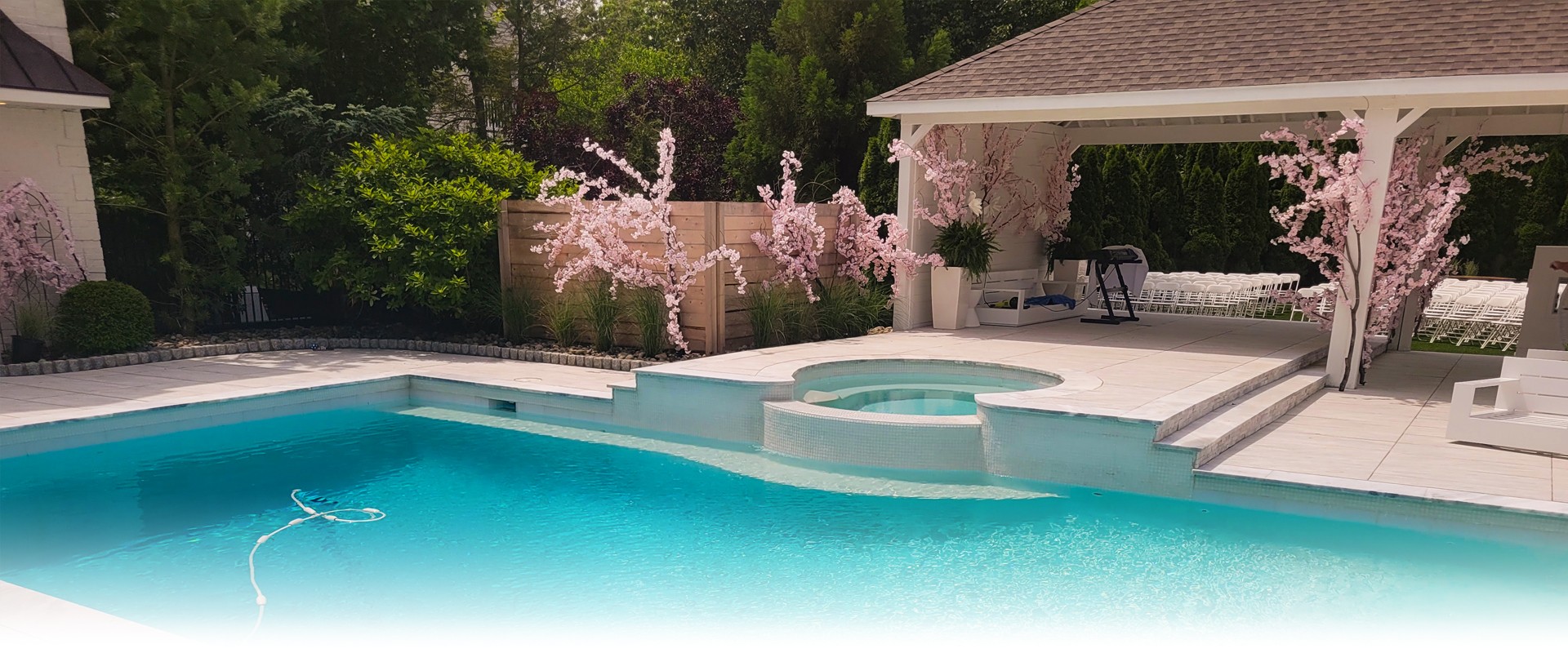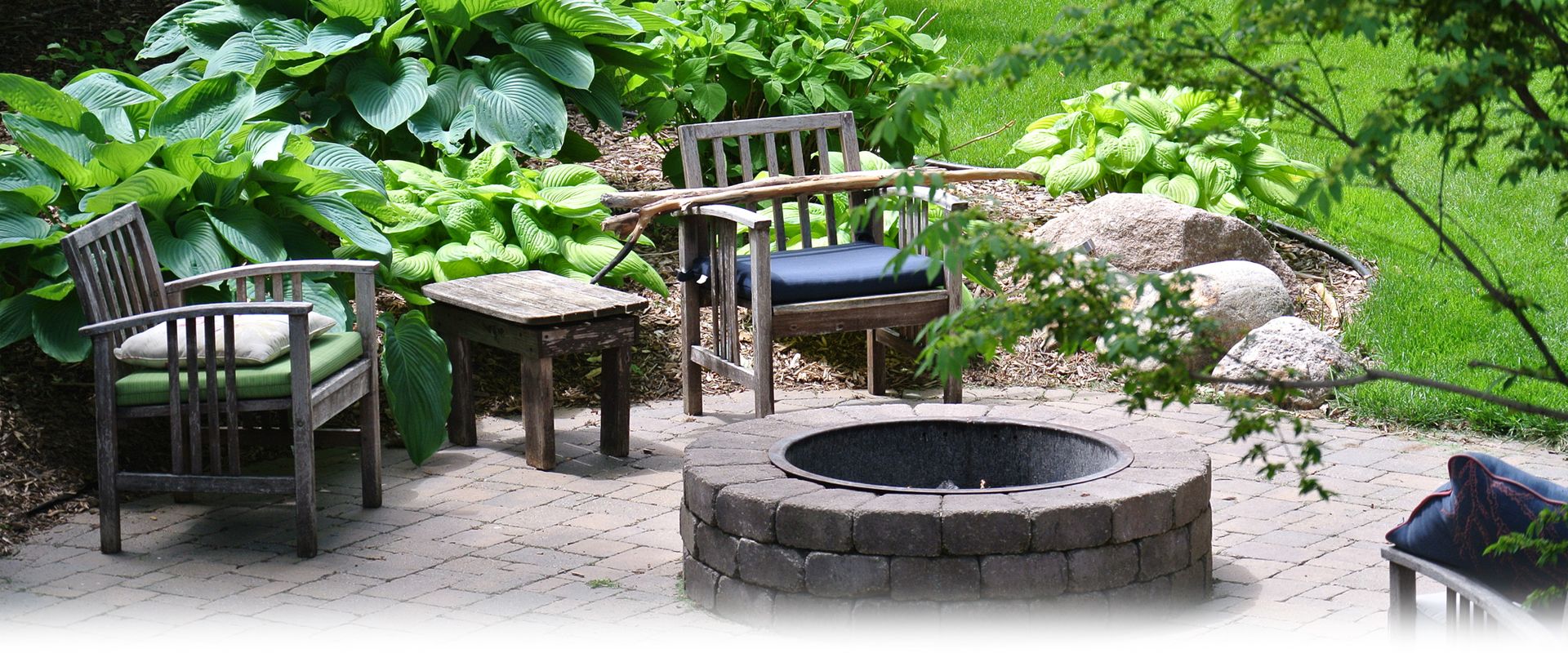 Slide
Paradise South Jersey Custom Hardscaping
Slide
Paradise South Jersey Custom Hardscaping
Slide
Paradise South Jersey Custom Hardscaping
Slide
Paradise South Jersey Custom Hardscaping
Paradise Pavers Pools & Landscaping: Medford, NJ
Welcome to Paradise Pavers Pools & Landscaping: Medford, NJ. We are a full-service landscape design and installation company in Medford, New Jersey. We specialize in designing custom residential landscapes, including building custom patios walls, steps and walks with E.P. Henry Hardscaping products in Mount Laurel, Medford, Marlton, Voorhees, Cherry Hill, Moorestown, Delran and surrounding South Jersey towns.
We invite you to browse through some of our photo galleries to see how a custom landscape design can benefit your home.
Hardscaping Services In Medford, NJ
Landscaping Services In Medford, NJ
Customer Reviews
Dan Harvey ★★★★★ Paradise Landscaping designed and transformed a dark, lonely, unused corner of our yard into a favorite place to congregate. Mike was patient with us during the design phase, making sure he understood our vision, then improving on it. His crew was awesome. Communicative, punctual, friendly...we look forward to working with them on the next project.
Troy Pelfrey ★★★★★ We recently used Mike and team to replace an old tired deck with a stone patio. They were so easy to work with and the result was beyond our expectations. We are so happy with our new outdoor living space! I highly recommend them.
Jim Collins ★★★★★ Highly recommended on a $250K driveway/hardscaping and landscaping project on Long Beach Island. Great people to work with and would use again.
Allen Livshits ★★★★★ They redone and extended our driveway with new pavers. We are so happy with the results! Everything was completed on time and with excellent quality!
Bruce Noe ★★★★★ Mike's crew did a fabulous job with our walkway and patio. It turned out better than we expected. I definitely recommend them for installing pavers. They do a very professional job.
Marie Georges ★★★★★ Paradise landscape did a great job on my patio 6 years ago, I love my back yard, unless it's burning hot outside I am always out back enjoying either a beautiful quiet morning with tea or a late night by the fire with the family, I noticed this summer a small sunken area so I decided to reach out and see if it could be fixed under the warranty and sure enough got taken care of professionally in a timely manner without no hesitation, this is how I like to do business.Thank youParadise Landscape
D. F. ★★★★★ Late last summer, Mike and his team did fantastic work for us, building a perfect paver patio on a tricky slope. It is absolutely solid work and it became my favorite area to hang out. He keeps good communication with you and ensures a quality result through and through. We used to have this large backyard lawn on a hill (no patio came with the house). Right before the project was about to start, I said, "Man, I'm going to miss this lawn". Mike confidently looked over at me and replied, "Not when we're done with it". And he was right. We haven't looked back and I routinely head outside to sit and appreciate a space I didn't know I absolutely needed. We're so happy with the result that we're bringing his team back for a hardscaping revamp at the front of the house in just a few months.Response from the ownerThank you Davin, It was a pleasure working with you on the patio project. We're glad you are happy with the results and look forward to starting another project for you out front!
Edward Petrella ★★★★★ Wow we resurfaced our pool and our extensive patio pavers were a mess and many areas pooled when it rained. Paradise team was heavenly to work with excellent job solving our problems. Can not say enough about the excellent job.
Michael Cioce ★★★★★ First time ever leaving a review and to discover that I was the first (on Yelp)for Paradise is criminal.I live in an attached twin in Moorestown built in late 1800's. Pretty sure backyard hadn't been updated since then either . Had requested a few quotes and Mike from Paradise was not only one of the most straightforward people I dealt with, he provided options on material, design and was not pushy. He recognized this was a big spend and also worked within the budget I provided him.His crew was AMAZING. Getting their equipment down a narrow walkway was probably why other companies balked at the job. Mikes team took care to temporarily move a gate/trellis and used protective measures when digging, blowing and all aspects of the work. They were fast, detailed, quiet, and neat. Despite all the machinery whizzing and buzzing, you wouldn't have known the amount of work they were doing because they were going 100% for the entirety of the job.In total, we had two tree stumps ground (plus an entire root system ), removal of the "old" pavers, a new 7" base, close to 440 sq feet of EP Henry pavers (had complete choice of color) and a 30 foot walkway (accented by wood chips in rear and on sides)Check out before and after pics below (on Yelp) but trust me pics do not do this job justice. We are thrilled and can't wait to enjoy our new outdoor livable space! Now have to go get some furniture!
Jason Cascio ★★★★★ I have been a happy customer of Paradise for over 15 years. I have utilized them for installation and design of paver retaining walls, staircases/patio as well as seasonal landscape maintenance - including mulch, plant installations and irrigation repairs. They are a rare find in this industry - they are very responsive, professional and at a competitive price. I highly recommend them.
James Vytlacil ★★★★★ Mike and his crew at Paradise are true professionals and a real pleasure to work with. Paradise just completed a paver/landscaping project and I could not be happier with the results. I will definitely use Paradise again, and would recommend to anyone in need of this type of work.
beans142 ★★★★★ Mike and his crew put in a porch and walkway in the front of my home. He and I spent a long time designing it together and he came up with a beautiful plan. It was a huge job and went very smoothly. I highly recommend Paradise Pavers!
Sheila Hoag ★★★★★ I am a returning customer; Paradise did my rear patio in 2013, and it was such a good experience (in terms of quality of the install, professionalism of staff) that we only called Paradise when we decided to do our driveway in pavers in 2019. My new driveway is beautiful! Expert work. I wholeheartedly recommend them.Response from the ownerThank you Sheila, always nice working with you and Joe!
Samantha Kanarek ★★★★★ I used Paradise to design and build a patio for my home. Mike Larkin (owner) met with my husband and I, reviewed our budget, and he helped us design our dream outdoor living space. He has a wonderful design sense and aesthetic taste (amazing for a dude) and the workmanship and quality are outstanding. We absolutely love the end product (patio, surrounding landscaping, and LED lighting) and would recommend him without reservation. His prices are also very reasonable and he's easy to deal with.
David Faust ★★★★★ What a pleasure it was to deal with Mike and his staff. Quality Craftmenship and Professional from start to finish. Everything looks fabulous.Looking foward to the next project.
Seth Hartmann ★★★★★ I needed landscaping for around my concrete patio in a short time. Paradise delivered ahead of schedule and an unbeatable price. Very professional crew, excellent work and zero cleanup. I am ready for the 4th of July, I will be in my backyard Paradise with family.
David Doelp ★★★★★ They are a wonderful company to do business with. They are very professional and I was amazed at their expertise. The employees who built my patio worked continuous and were very pleasant to speak with. They were always on time. We are COMPLETLY satisfied. We had a number of Hardscapers do designs and bids. NOBODY came close to what we received from Paradise. We recommend Paradise to anybody wanting to do any hardscsping. You will not be disapointed..
Mary Hughes ★★★★★ Paradise Landscaping is a reliable service company, and their work is always well done. We've been working with Mike for many years at 2 houses. We're always satisfied with the end results of various different landscaping projects. We'll continue to trust them at our home for years to come.
Holmes & Company LLC ★★★★★ Michael and his staff were very professional from the time we met to redesign our patio until it was complete. Michael was very instrumental in suggesting some new designs we had not seen in the brochures. This was not our first time using Paradise Pavers so we are a repeat customer, as they installed a walkway two years after we had the aforementioned patio done. Their warranty is second to none, which is a testament to the quality of their work. In fact, the walkway they did almost 10 years ago still looks as good as it did when it was initially completed. I would highly recommend Paradise Pavers to anyone who wants quality workmanship and a job that will stand the test of time.
Michele Brown ★★★★★ They did an amazing job on our front walkway and back porch! Amazing crew that got the job done! We get many compliments and will definitely be using Paradise Pavers in the future!